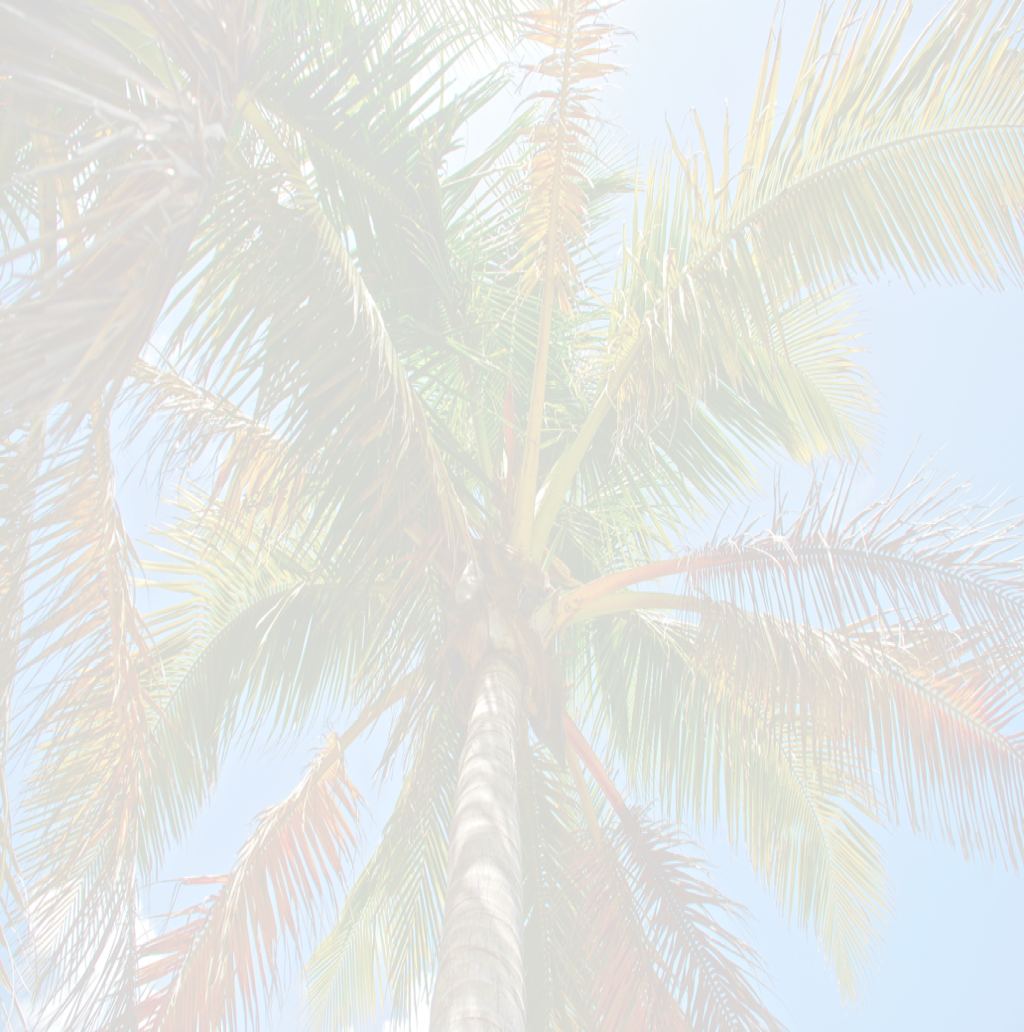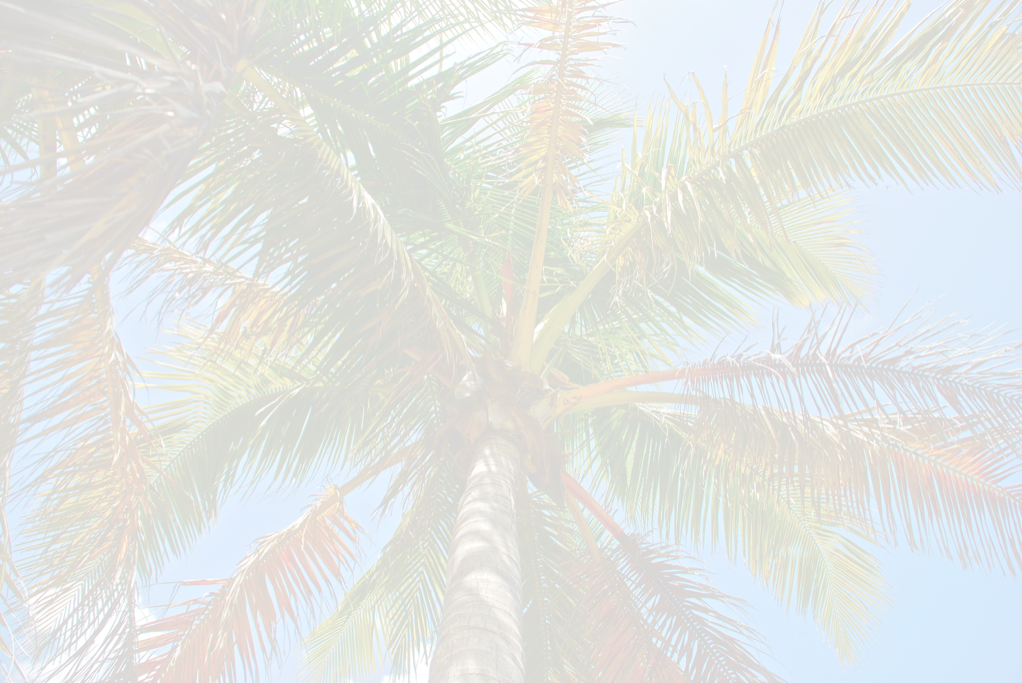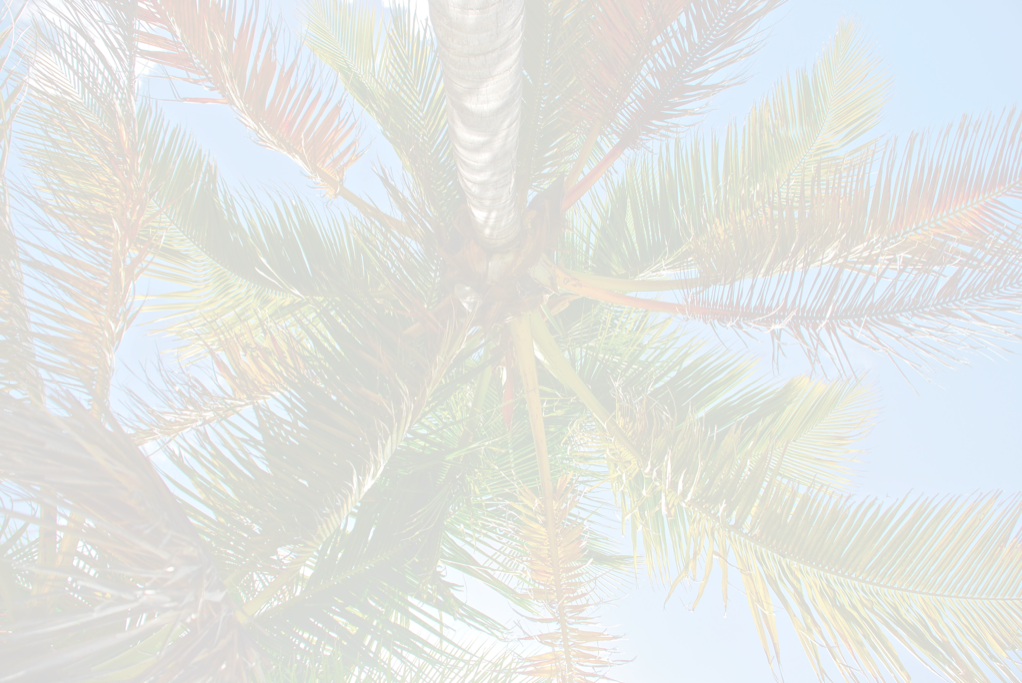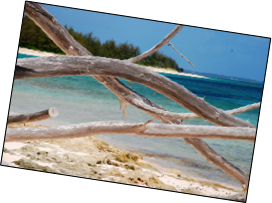 If you can find a better place, please let us know!
Review Submitted: August 26, 2012 Date of Stay: July 2012
We spent ten glorious days at Jolly Mon in late July and could not have been more pleased with literally everything about the house. It is a home where every detail has been carefully thought out and planned and the result is an instant feeling of being at home. Because it's a new home, everything works perfectly. We ate breakfast and lunch in the house and usually went out for dinners. When we cooked, everything was just where it should be and every meal was a pleasure.  The appliances are high end as is everything in the house.  Although we rarely needed any entertainment, when we did, the flat screen HD TV, DVD player and the throughout the house sound system were extraordinary.
As spectacular as the house and its accommodations were, the outside environment was beyond expectation. The beach in front of Jolly Mon is perfect. The crystal clear water is so inviting that we spent more time in the water than we did on the beach. You can walk right in to the sandy bottom and either swim or "flounder" as we like to call it. Jolly Mon has equipment for just about every activity. There is some excellent snorkeling down the beach to the right at the point. We met a few people on the beach but 99% of the time, we had the beach and ocean all to ourselves. The outdoor shower was amazing. A great shower head with warm and cold water plus a separate hose for your feet were just several examples of the attention to detail that permeated Jolly Mon.
If you, like we, are creatures of comfort, then Jolly Mon is for you. No doubt about it. Scott and Jane thought of everything and their home is worthy of its name. Jimmy would be proud.
Mike, Jane and Sam, Hilltown, PA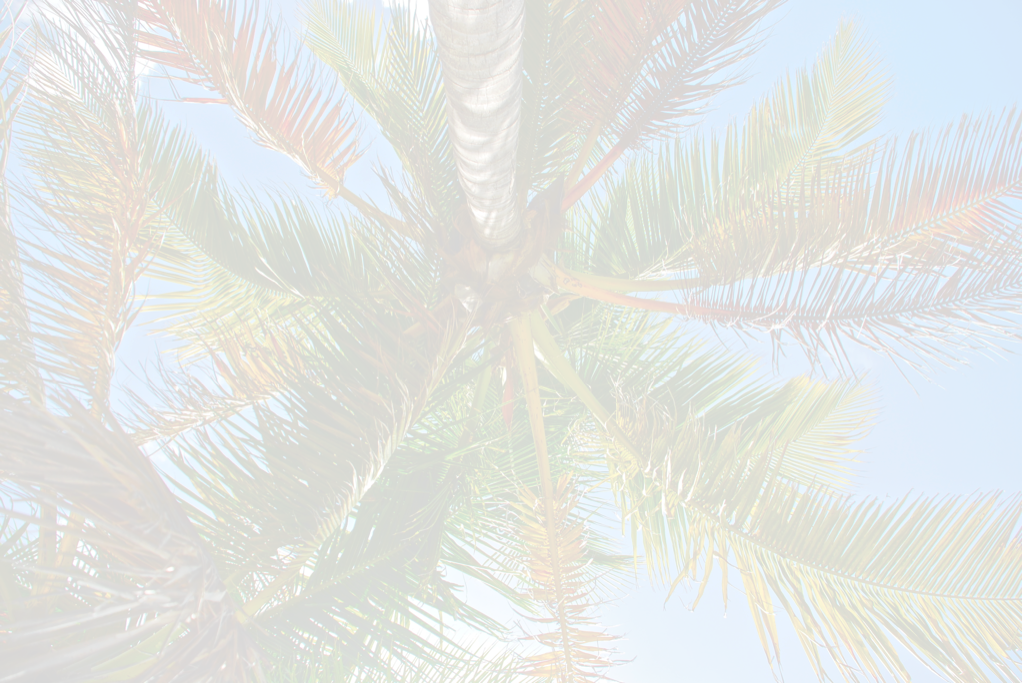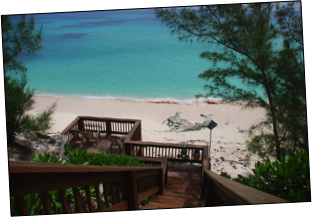 The Jolly Mon is awesome!
Review Submitted: March 4, 2012 Date of Stay: February 2012
My husband and I spent 9 wonderful days at the Jolly Mon in February. The house was perfect in every way. The furnishings were top notch, the view amazing, the kitchen well equipped with everything we needed. It exceeded our expectations. We drove all around the island and this house was one of the nicest that we saw.
The outside was so peaceful ~ Whether we were kayaking, laying in the hammock or sitting on the porch. The beach is perfect for swimming, snorkeling, walking and shell collecting.
The island was gorgeous and everyone we met was friendly. We will definitely go back and stay at the Jolly Mon.

Wonderful house, wonderful island.
Review Submitted: August 21, 2012 Date of Stay: August 2012
We recently returned from a week at the Jolly Mon -- what an amazing house in a beautiful location. The house itself was modern, spacious, and well-appointed. Scott and Jane have thought of virtually everything in decorating their home, from the comfortable furniture to the bottle opener on the beach stairs (very convenient and well used by us.) Though there are still a few finishing touches left to complete (interior ceiling, loft bathroom), we never noticed as the accommodations were near perfect for a vacation rental. We appreciated the available beach furniture and snorkeling gear. The DirectTV and whole house sound system are great for relaxing after a long day of, well, relaxing.
Jolly Mon's beach is equally fantastic. We saw a total four other people on the strand during our visit. The water has a slight chop most days, but it's plenty calm for floating, snorkeling, or simply cooling off. The onshore breeze keeps things very comfortable even during the midday hours. With Jolly Mon being located on a small cliff above the beach, the veranda offers stunning views to the Atlantic horizon.
Jolly Mon is conveniently located in North Palmetto Point. The stores and restaurants of Governor's Harbour and the Banks Road area are an easy ten minute drive north.
We would absolutely return to the Jolly Mon, hopefully sooner rather than later.
Absolutely Perfect! Paradise
Review Submitted: January 10, 2012 Date of Stay: December 2011
Jolly Mon is perfect! The house is just beautiful and absolutely comfortable. The beach is just a few steps away, so beautiful, you will hardly see anybody and if you do, they will be far away.
The owners are great!
We had the best time there, and we will come back hopefully very soon.
I highly recommend this house to anybody looking for a great place to stay and a secluded and private beach.
BEST IN ELEUTHERA BY FAR!!! Unforgettable vacation
Review Submitted: January 2, 2012 Date of Stay: August 2011
This home and property is incredible! Attention to every detail in this new custom home. Decorated beautifully-very Tommy Bahamas feel. Lots of very comfortable seating and great beds. Perfect ocean view from every room. Great stainless appliances, granite counters, front load washer and dryer. Plenty of ceiling fans, air in master and lower studio. Awesome sound system throughout entire house and veranda.
Landscape is pristine, down to the perfect palms with hammock! Beach is right there and we never saw another person. Great little reef just east of home where we saw all kinds of sea creatures. Plenty of other beaches close by if you want to explore. The night sky is absolutely full of stars! Local restaurants are incredible, especially Tippys! Eleuthera is a great place to visit, locals very friendly. This property is top notch, we can't wait to go back!
Diane, Huntington Beach, CA

Jolly Mon rocks!
Review Submitted: February 9, 2012 Date of Stay: February 2012
This was an outstanding place to settle into Eleuthera living. It's both well appointed and high-end. It's located about 15 minutes south of the largest "town" on the island, Governors Harbor, and near several of the island's best restaurants (check out Tippys, the Friday night fish fry (beware the raw conch salad!!!), and just north of "town" the Bistro at Sky Club which features outside dining next to or in the infinity pool). The nearest airport is the one by Governors Harbor, but we flew into the northern one and had about an hour's drive to the house.
The description was highly accurate (watch the YouTube video of house construction provided by the owners!); it was new, clean, and extremely well maintained; the owners are very communicative and helpful; the kitchen is fully set-up with toaster, all pots/pans, coffee maker, wok, microwave, and most anything else you'd need; and there were condiments and toiletry provisions upon arrival. The house is literally right on the Atlantic Ocean, up about a flight of stairs. The views from both the upper and lower parts of the house (there are 2 separate spaces, both with kitchens) are incredible.
It was a bit too windy/choppy and cool to swim on "our" beach while we were there in early Feb., but we found the Carribbean side to be just the ticket. Harbor Island (ritzy place just north/5 min. ferry ride from the northern airport) is worth a visit, but don't go on Sunday -- there (and everywhere on Eleuthera) things are closed, except for the Sip-Sip on Harbor Island which is a restaurant well worth your time. Wish we had considered hitting Harbor Island when we first arrived at the northern airport, because that would have saved us over 2 hours drive on another day. We didn't make it to the southern and much lauded southern beach called Lighthouse, but heard it's amazing (if an hour+ drive). Print out any maps you can before going. There's only one main road, but the offshoots can get curvy and confusing (and some roads require a jeep to navigate). In short, Jolly Mon's definitely one of the nicer houses on the island. Rent it if you can!!

Unforgettable vacation
Review Submitted: November 28, 2011 Date of Stay: November 2011
My husband and I recently returned from a 6 night stay at this beautiful property in Eleuthera, Bahamas...."Jolly Mon" was perfect in every way. It's a brand new, beautifully decorated (island style) villa, that sits on a bluff above a secluded beach on the Atlantic ocean, at North Palmetto Point. The house has windows everywhere, allowing for dramatic ocean views in every single room...The house was immaculate...it has a modern, island kitchen, with stainless fixtures, luxurious and comfortable king-size bedding, and spacious master bath, with double dual showers, including rain shower. We loved the covered veranda that runs across the back of the house; perfect for ocean gazing...there is also a hammock stretched between 2 palm trees, and a wonderful deck that is accessible via stairs, going down to the beach...And the beach, is incredible...it felt completely private...there are 3 or 4 houses that can access this beach, but we saw no one, only stairs leading up to their property...even the houses were barely visible because of all the vegetation.
The owners thought of everything...one of the nicest things we appreciated was a book they compiled describing things to do in the area, or on the island, and restaurant options, complete with their personal review, and phone #'s...we valued this information and followed there advice, and had wonderful meals throughout our stay.
The only thing we would do differently is fly into Govenor's Harbour airport, rather than ELH, since this is much closer to the property. We took a day trip to Harbour Island as well, but next time we will skip this and stay at Jolly Mon...where the beach is just as lovely, and you have it all to yourself!
Thanks for an unforgettable vacation!

Perfection at Jolly Mon!
Review Submitted: November 27, 2011
Date of Stay: November 2011
My husband and I have just returned from a phenomenal 6 night stay at "Jolly Mon", a beautiful brand new villa, that sits just above a private beach on the Atlantic, in North Palmetto...this home is brand new, and clearly built with love and attention for it's comfort, relaxation, and unbelievable proximity to the most beautiful ocean view imaginable.
From the moment we stepped inside of the home, we were stunned at the panoramic ocean views that filled every room. That in itself would be enough, but the design, comfort, and beautiful island decor of the villa makes it truly a place to relish and remember. Whether you are a couple, alone, wishing privacy and relaxation...or a larger group and family, this home is the perfect place...with it's king size master suites, with wonderful mattresses and bedding, (2, with a loft to be ready in 2012), and double showers, and fabulous sound system with flat screen HD TV, large island kitchen and ample seating....and covered veranda with plenty of seating, with ocean views (see picture, which perfectly illustrates this), sturdy stairs and deck overlooking the beach, and steps to the ocean...it has it all....
Our hosts thought of everything, including a welcome book that details their favorite getaways, restaurants, etc...you can tell that they have thoroughly researched anything they recommend. This being our first visit to Eleuthera, we were so appreciative of all their suggestions. Our favorite restaurants were Tippys, Mate & Jenny's, The Bucaneer, The Beach House, and Cocodemama (especially for cocktails at sunset on the Carribbean).
We highly recommend this home for anyone who wants to experience the most beautiful Ocean setting ever imaginable, with the sensation that it is yours alone...
Thank you Jane & Scott for sharing your dream home with us! We will never forget it, and hope to return again in the near future!
Christy C. Perfect getaway!
Review Submitted: October 25, 2011
Date of Stay: June 2011
Jolly Mon is the perfect getaway and a beautiful home. Villa was convenient to restaurants, stores and Govenor's Harbour for fresh fish. The private beach is the best: pink sand, shallow water, no rocks and very walkable. We explored and found "treasures" every morning. The many windows in the house make the view fantastic from every room and I love the decor. We had plenty of room and felt like we had the beach to ourselves. Upstairs loft will be a treat when finished in 2012. We will be back again.
KIm, Arlington, VA